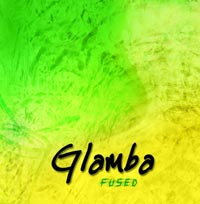 Glamba's debut studio album:

1. Glam Slam
Two drum kits and a Surdo rock it out for this intro opening track.

2. Samba Burrow
A trippy drum kit & Samba fused groove.

3. E Oya FREE MP3 DOWNLOAD
An African inspired track with congas,
djembes, vocals and more...

4. Surdo Pulse
Beefy Surdos. Now this will make your Hi-Fi rumble!

5. Let There Be Bins
Trash instruments including dustbins and washboards in rhythmic harmony.

6. Adacutab
Back on the drum kits for a Batucada style groove with a pinch of Surdo thrown in.

7. Afoxé
Traditional Samba... Rio style! Played on authentic Samba instruments.



- BUY CD ONLINE -
£5.99
(FREE POSTAGE)